So my new Nismo CAI showed up about a week ago. I couldn't wait to put it on.
This is the final product.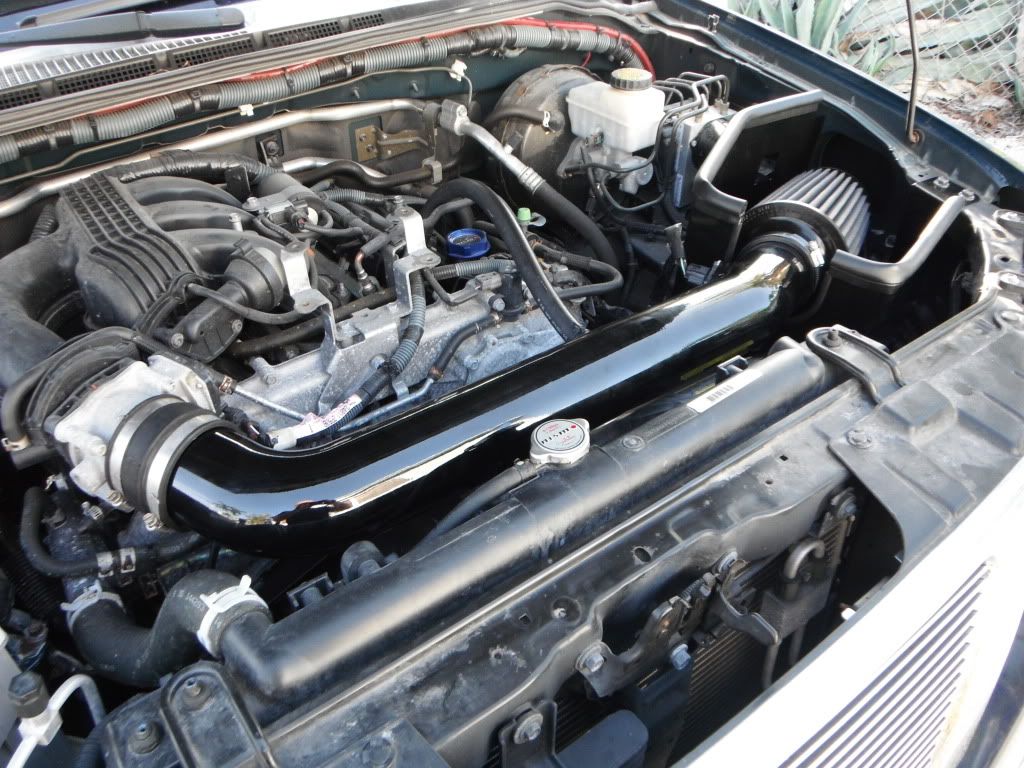 You first have to remove the old factory intake and the forward and rear engine cover.
lower half of the airbox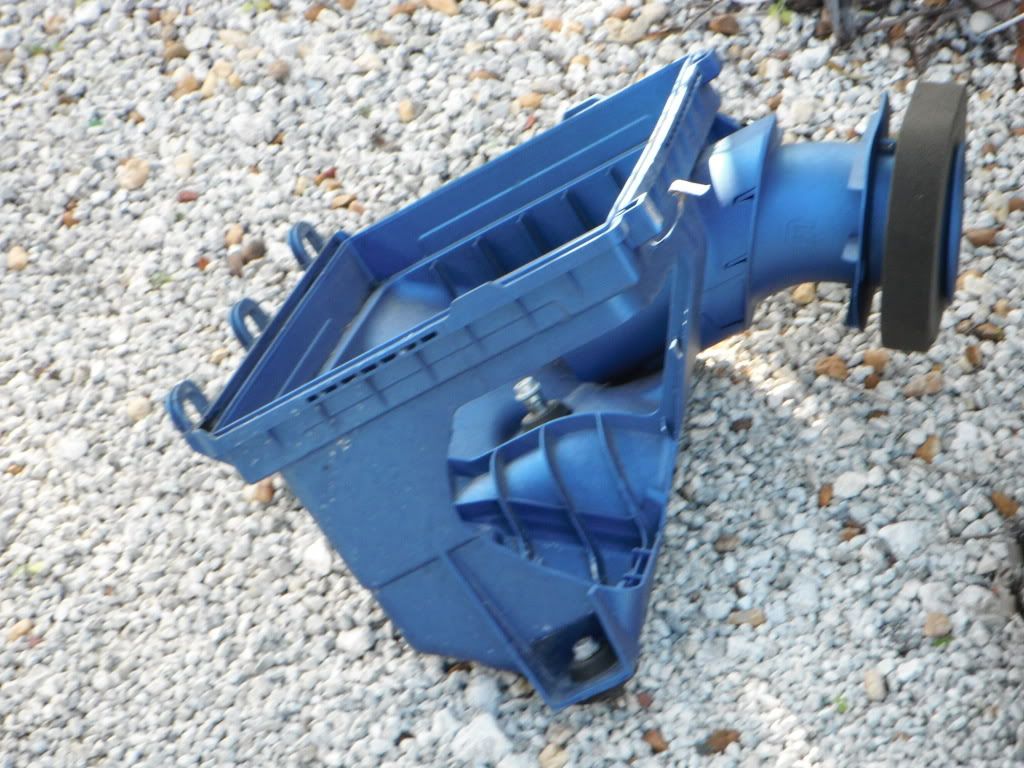 aft engine cover and upper half of airbox
forward engine cover and air filter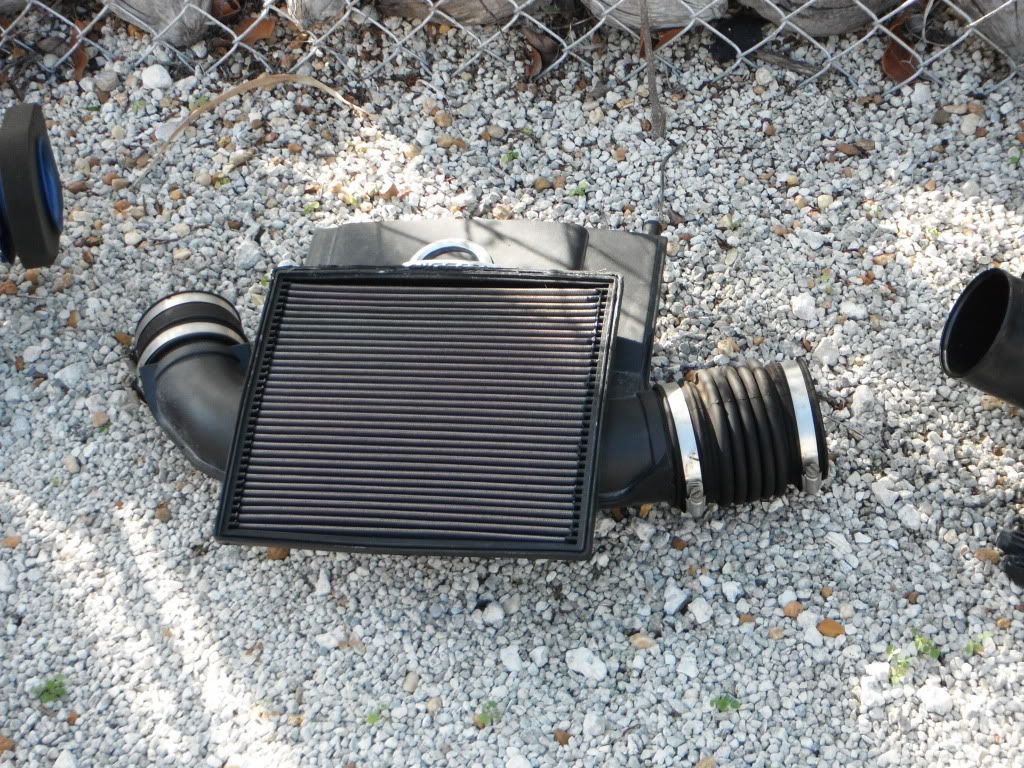 What you are left with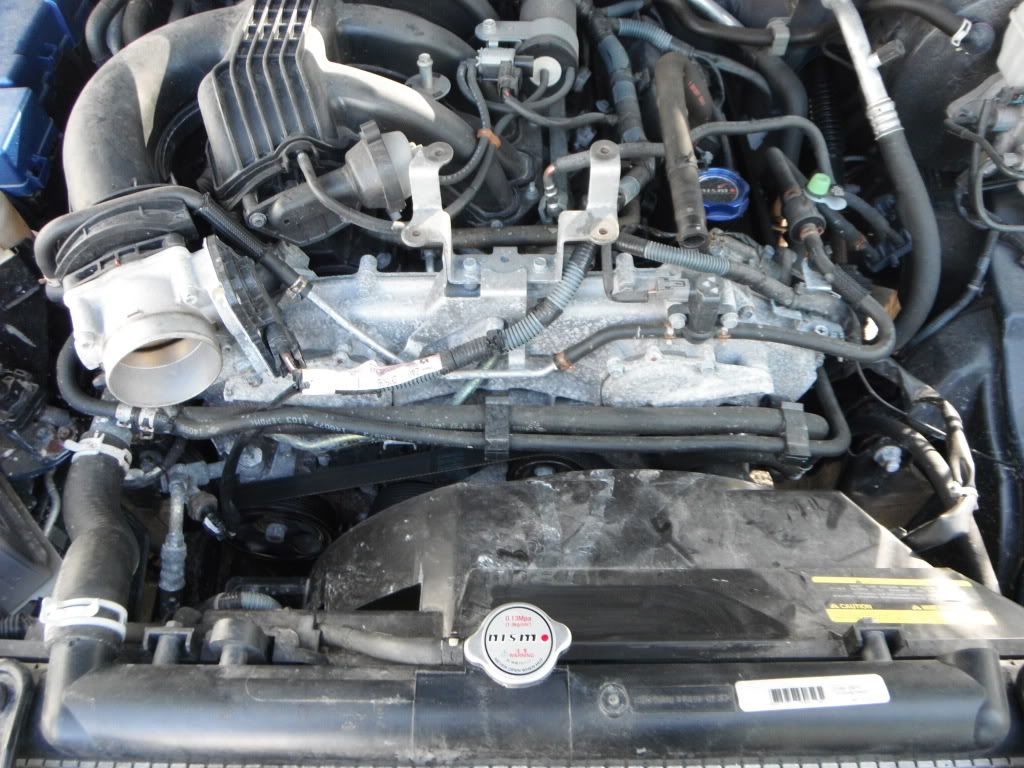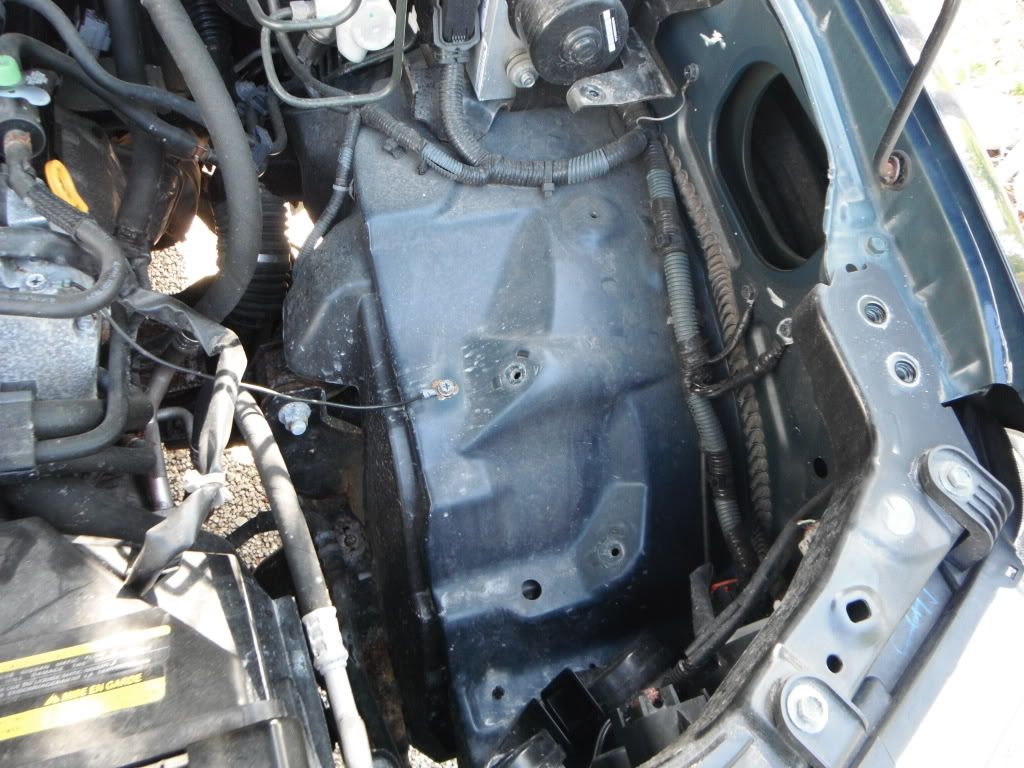 and you must remove the oil breather/Exhaust gas re-circulation hose.
Now to start putting parts back in
The first thing I did was install the gasket around the top of the heat shield. I had to use a pair of cable cutters to get this to fit because the 2 pieces were about an inch too long and hung over the end of the heat shield.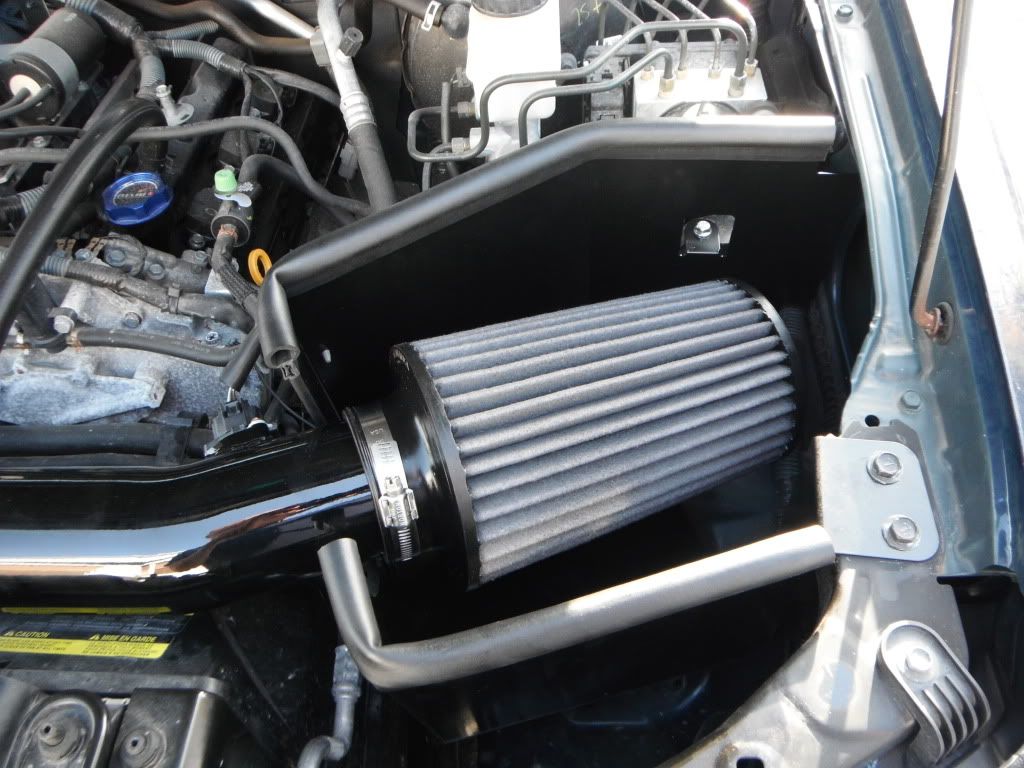 I then installed the new breather/EGR hose using the factory clamps
I then installed the factory MAF sensor using the factory hardware into the new intake tube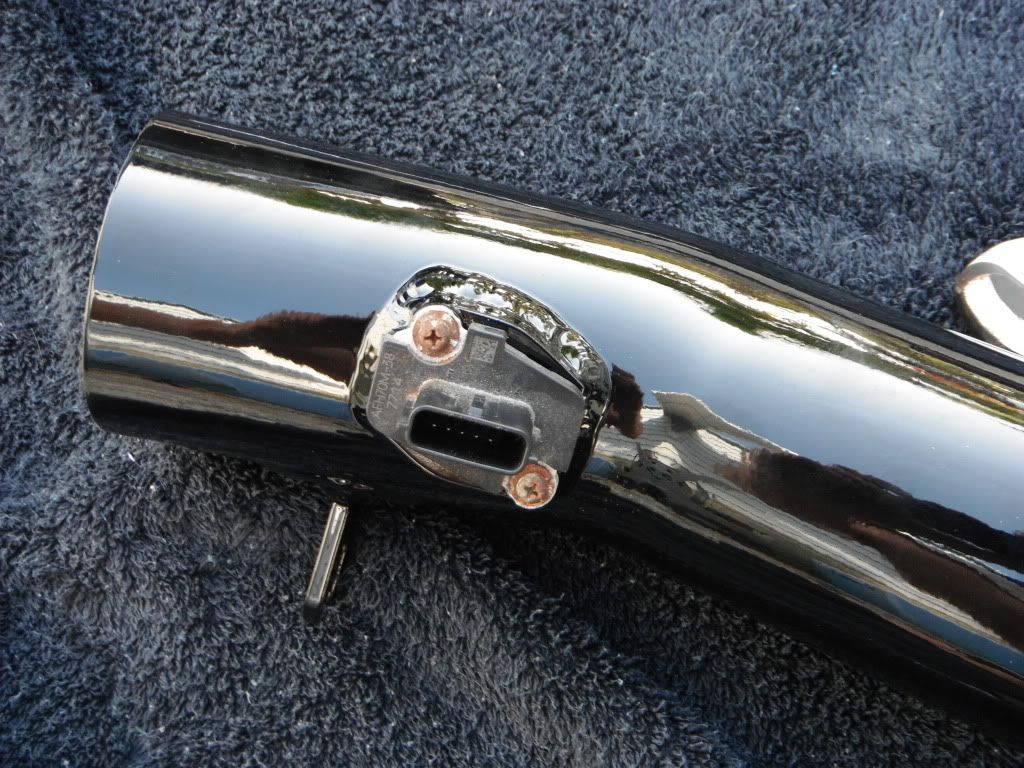 I had a little trouble mounting the heat-shield. Not a big deal, it seemed to be because the box was made from such heavy guage steel. I just inserted the 2 bolts loosely.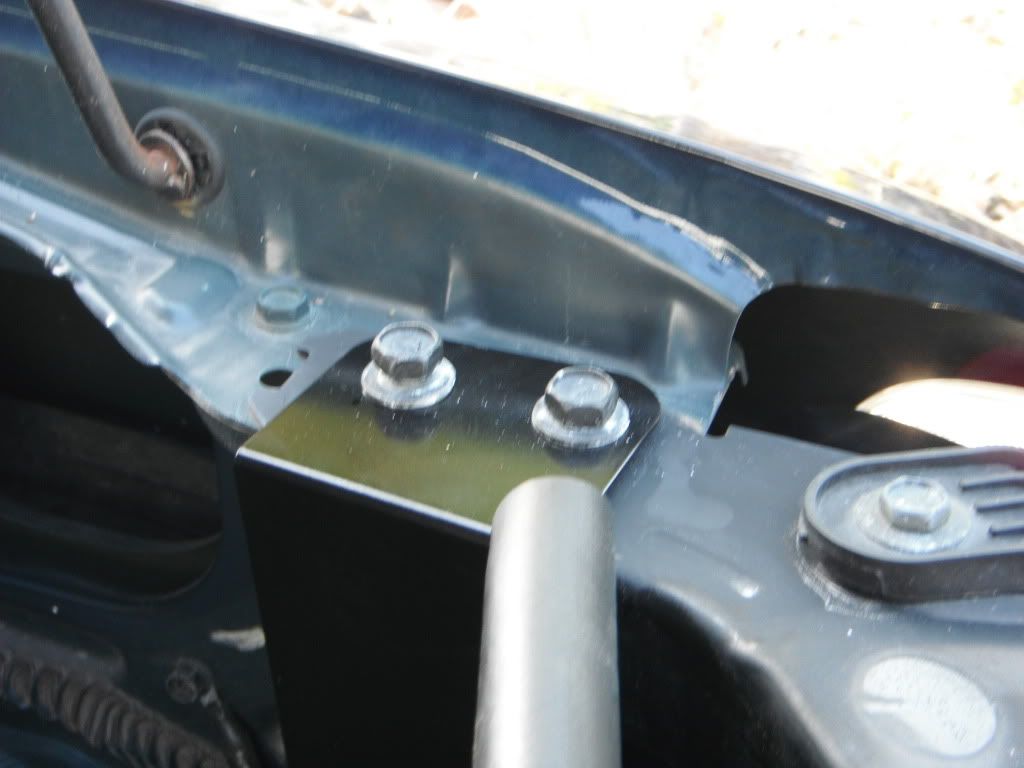 Followed by these 2 bolts also inserted loosely
You can see here the hole not lining up the way it was supposed too. like I said I just inserted the first 2 loosely and it allowed me to persuade the box into alignment. Basically it gave me the necessary leverage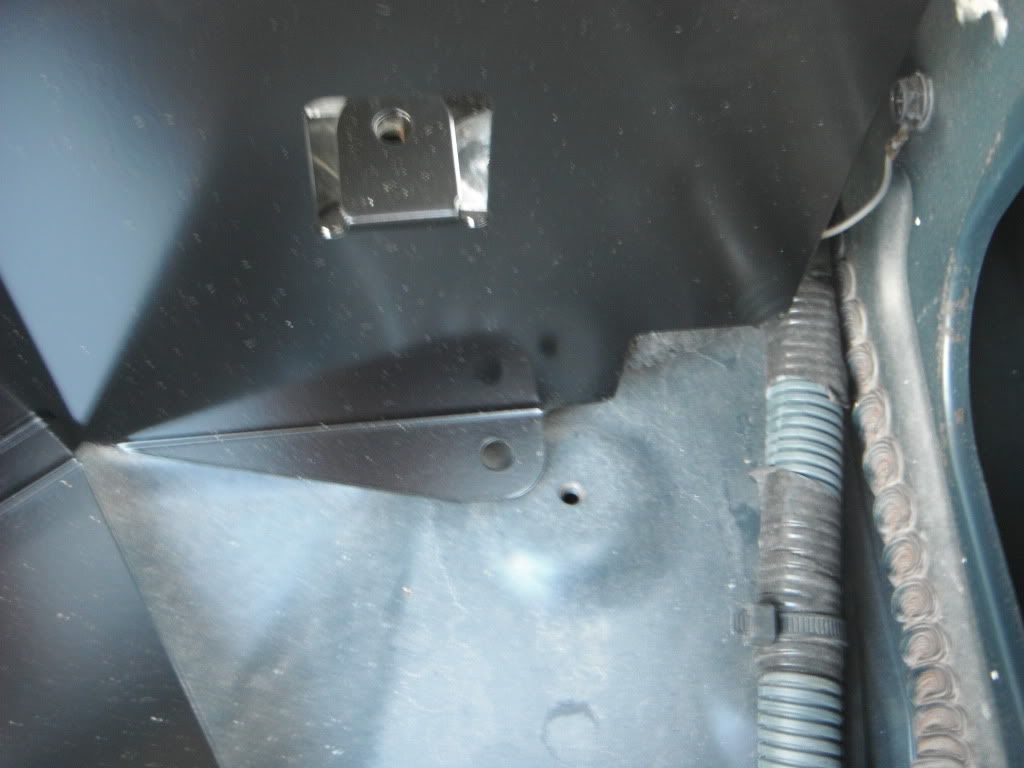 This other hole didn't want to line up as well but as before it was soon massaged into agreement.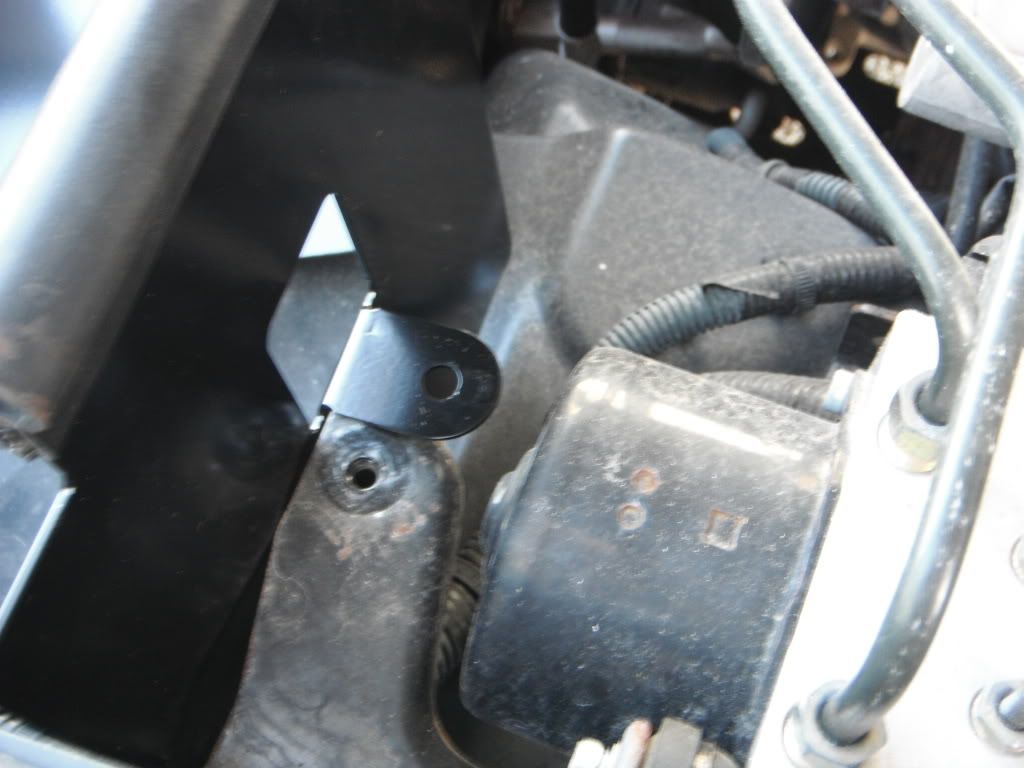 Once the heatshield was mounted in place this little spacer/vibration dampner was bolted to the heat shield. it is basically 2 bolts with their heads mounted in a piece of rubber 180 degrees apart.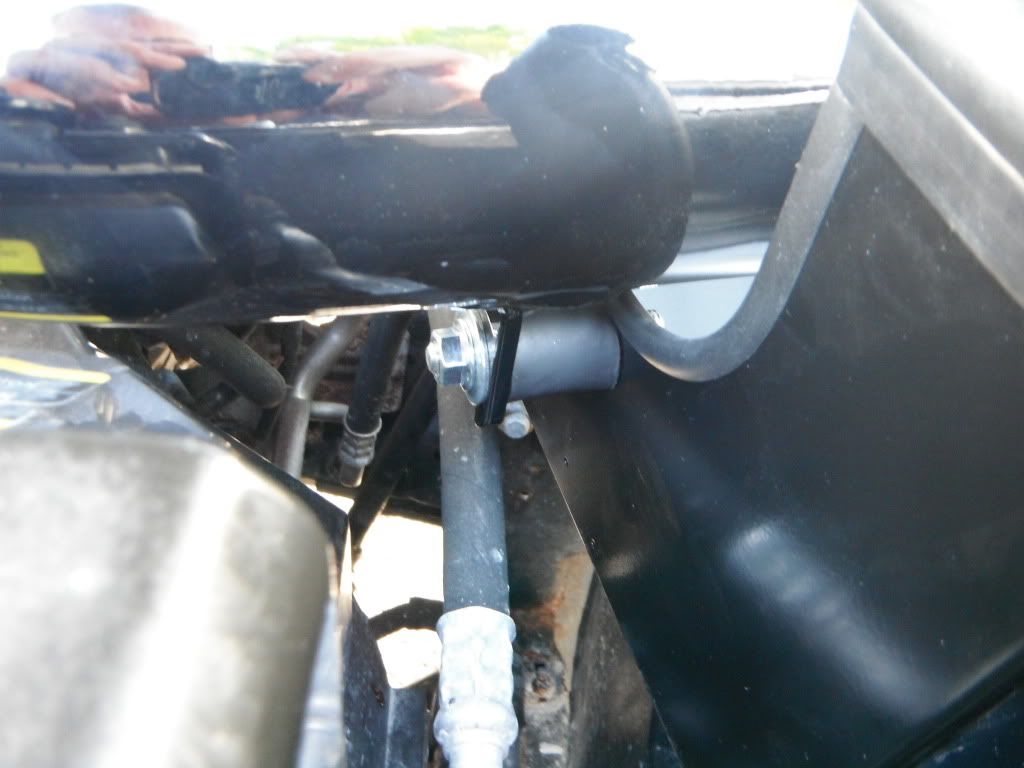 The air intake tube mounts to this same dampner on one end and the other end fits to the throttle body via the factory isolation mount and pipe clamps.
I then installed the included air filter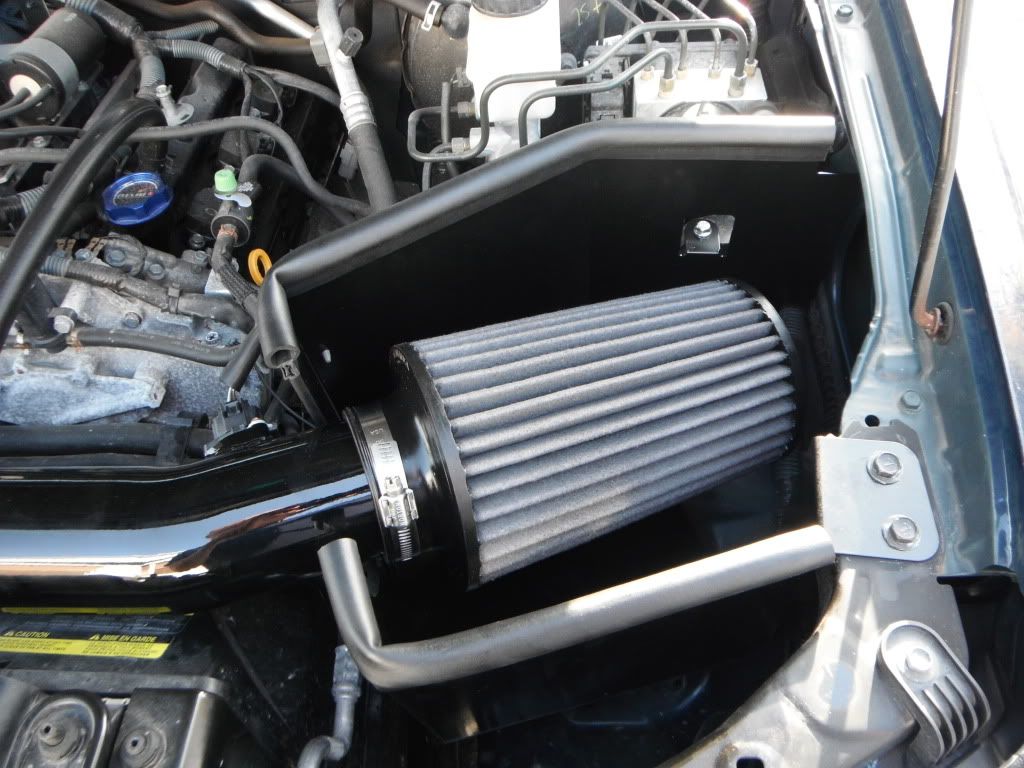 Applied the C.A.R.B. sticker. I didn't have to being that I live in Florida, but why not.
And i was left with this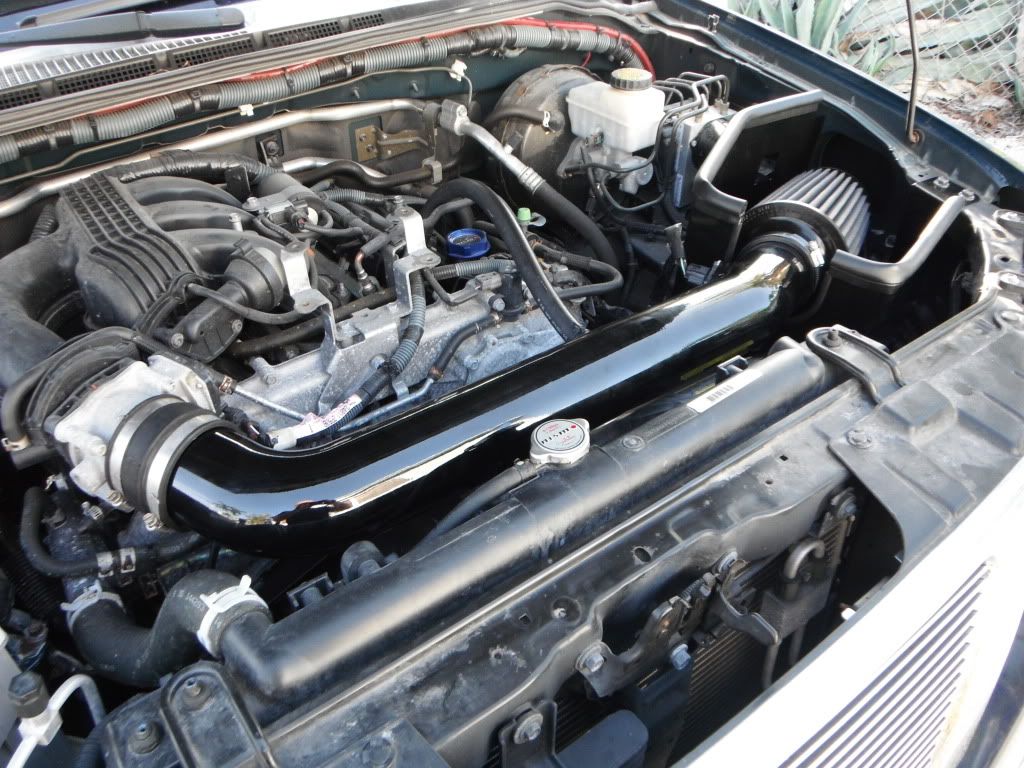 So far I have noticed a little loss of low end torque, but I hope the soon to be installed exhaust will fix that. And I have noticed a little better fuel economy when I can keep my foot out of it, about 1.5 mpg. But I love the sound it makes, it is very loud and throaty.