Well, got the paperwork transferred over and such and brought the new child home. Sad to see the Pathfinder go, it was a good truck... but it's time to give this one the TLC it deserves. It's had a really hard life. I've known the past 2 owners of it and they never took care of it. I don't think it's ever been washed. They painted over the purple exterior with rattlecan black, which will be fun getting off
The last owner (who I bought it from) rolled it while speeding offroad. Took a hard hit on the rear cab corner and door. Good thing it had a rollbar on it, saved the box and probably the guy's life. Sat on it's side for 4 hours, they tipped it back over; started it up and drove away. Only leaked a little PS fluid, but no engine oil.
95 Hardbody, not sure what base model, 3.0L V6 5 speed 4x4, a hair over 100k miles on it. LSD in back (which I'm really happy about, only thing that I'm disappointed about is the rear drum brakes (could always do a swap though). Right now the CEL is on and it stalls if your foot isn't on the gas, so I'll fix that ASAP and leave it until spring.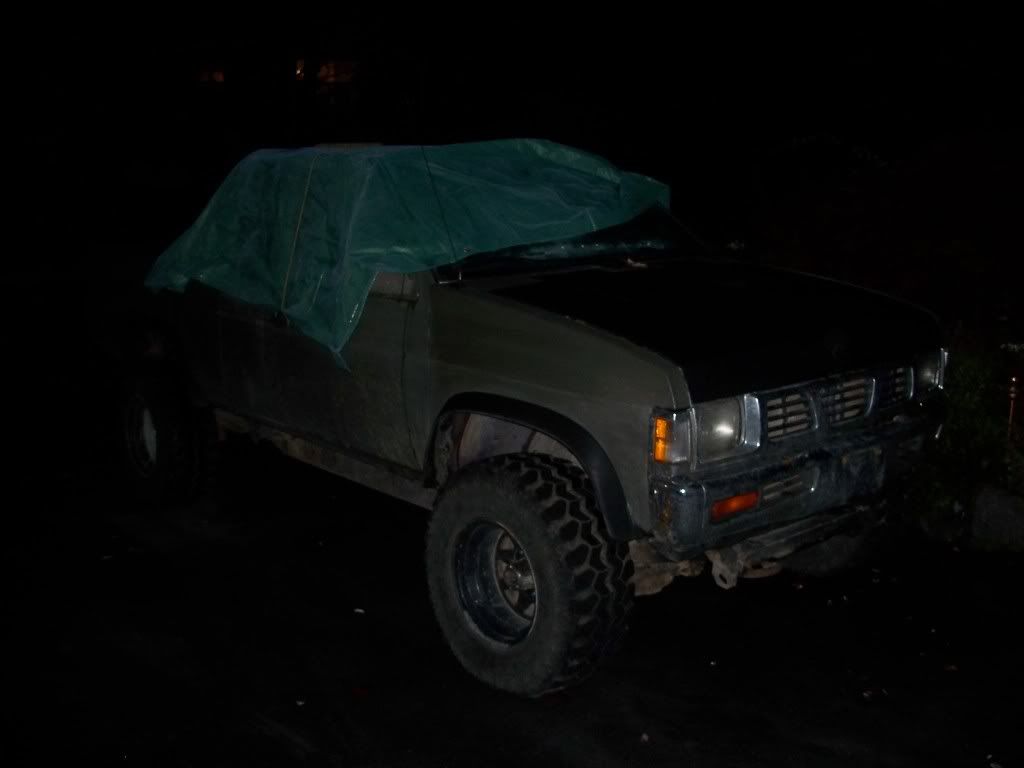 Better pics tomorrow when it's light out
06 NISMO

- 2" PRG spacer/deaver - Banks Power - Cooper STT's on Pathfinder wheels - PIAA's


06 Titan

- 2" PRG spacer/blocks - Banks Power - Volant - 33" Toyos - Carriage works grille - Bully dog tuner


91 Hardbody

SEV6 Auto 4x4. 95 frame. 2" suspension lift ARB springs Calmini UCA/shackles SwayAway T-bars. 2" body lift. Custom exhaust with magnaflow. 33x12.5R15 DC MC Tires on 15x10 Ultra 50/51 aluminum wheels. Custom bed, sliders, and bumpers coming soon!


66 Patrol

.... it's orange...