Cumbres & Toltec Scenic RR...
Why my interest?
My dad was born in 1927 in Pocatello Idaho. His dad worked for the Union Pacific RR as a pipe fitter and welder. My Dad's "playground" was the freight yards. Pocatello was as big as Cheyenne as a rail hub. Pocatello had a 52 stall roundhouse for the locomotives…. 54 tracks…. 1 in, one out, and 52 stalls……. Almost a complete circle.
My Dad and I have been traveling every year since I was 4 to view/ride steam train operations. Our favorite is Narrow Gauge operations especially in Colorado and New Mexico. Colorado has the Durango and Silverton Narrow Gauge Railroad and New Mexico has the Cumbres and Toltec Scenic Railroad (Chama, NM). And a few others.. Both D&SNGW and C&T NG RR are formerly part of the D&RGW RR… The tracks between Durango and Chama where pulled up in the 50's As freight shifted from rail to road and the mines died up..
When I first rode the Durango train D&RG still owned it and ran it for tourist revenue not freight revenue…
We no longer ride the normal tourist schedules as we have done them many times in the past. Now we only take "charter" or "photographer special" runs… These charters are full of photo/video op "run byes"…….. They let you off and then back the train up and do a run by so you can film, etc… These trains are made to look typical of their era. Ours was a Triple headed 25 car freight consist and there were 34 paying patrons.
We all rode in 3 Cabooses. Very nice and all 3 where heated with a coal fired stove. Good thing because it was 29 degrees out when we left Chama…
Locomotives were all K-36 class (489, 488, 487)… K-36 designation is as follows:
K:
Wheel alignment. Mikado, 2-8-2……. 2 lead trucks, 8 drivers, 2 pony trucks
36
: 36 Tons of tractive effort.
These locomotives where originally standard gauge but where converted to Narrow gauge by the Denver & Grande. How? They pulled the wheels off, then pulled the counter weights off the put then wheels back on at 3' then put the counter weights back on the outside of the driver wheels… Thus they are called "outside frame" locomotives.
More info here if you wish:
http://www.freewebs.com/drgwk36/technicalinfo.htm
Quote:

Narrow gauge?



Many narrow gauge railways were built in the United States. The most extensive and well known systems were the 3 ft (914 mm) gauge lines through the Rocky Mountain states of Colorado and New Mexico. For a while the majority of the railway mileage in these states was narrow gauge. Tighter radiuses and less cost.. Grading, ties, etc….
Quote:

Standard gauge?



Rail gauge is the distance between the inner sides of the heads of the two parallel rails that make up a single railway line. Sixty percent of the world's railways use a standard gauge of 1,435 mm (4 ft 81⁄2 in). Wider gauges are called broad gauge; smaller gauges, narrow gauge. Break-of-gauge refers to the meeting of different gauges. Some stretches of track are dual gauge, with three or four rails, allowing trains of different gauges to share them. Gauge conversion can resolve break-of-gauge problems.
Flew to Phoenix on an A320... Then, flight out of Phoenix to Durango (La Plata County Airport) on this plane... Seats 35... Has a lot more torque than a jet. On take off it really puts you in your seat.
Start up in Phoenix and landing in Durango...
Wheels up....
Landing in Durango..
So, we get to the car rental place and Dad reserved a Nissan '09 Sentra. Nice car but with snow/deer etc I wanted sumfin bigger. I asked the guy if they had any trucks/suv's..... He said Ya, an Armada and a Pathfinder! I said give me the Mada... He said it is out but you can have the Pathy... Done...

'08 4x4! Oh and yes did use the 4x in Silverton but the old mine roads where covered in snow and did not wanna get stuck and no cell reception.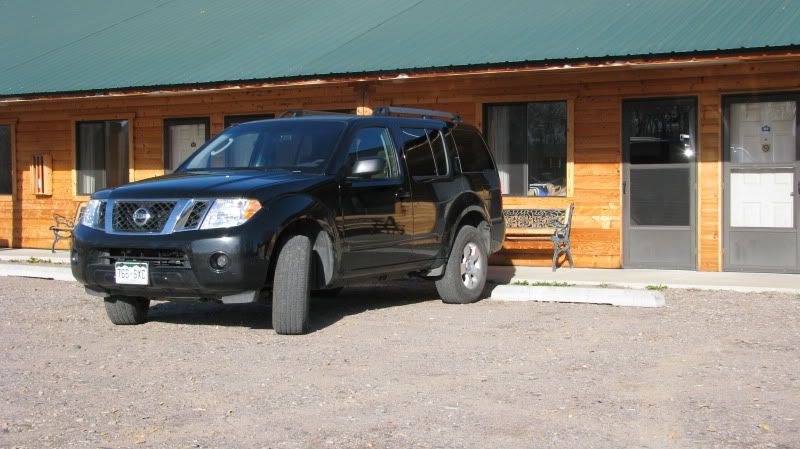 Here is a shot of the Lodge in Chama, NM... That is my Dad chilling in there. No cell reception but the Lodge had wifi so I got the password and was able to email and post a few things.
The hot tub was closed. What looks like an outhouse is actually a Sauna.. I didnt venture out there. It was 22 degrees out that night.
Me havin a "soda" in the Pathy before makin samiches for me and Pops..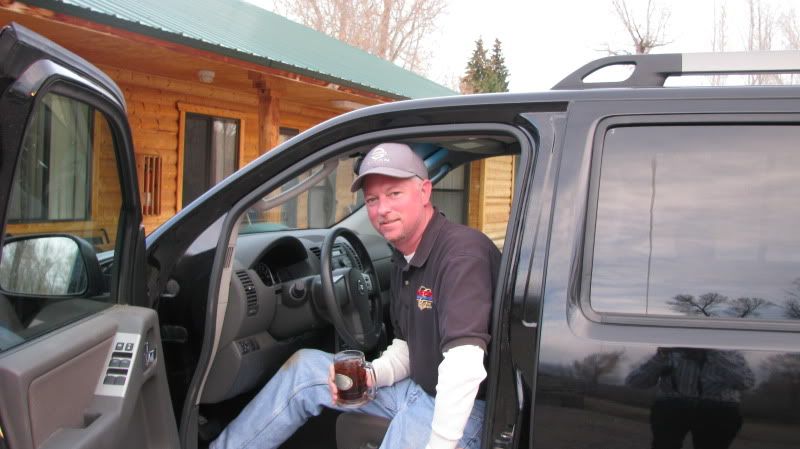 The night before our ride we drove down to the engine house for a few night shots. Didnt turn out to well but here ya go...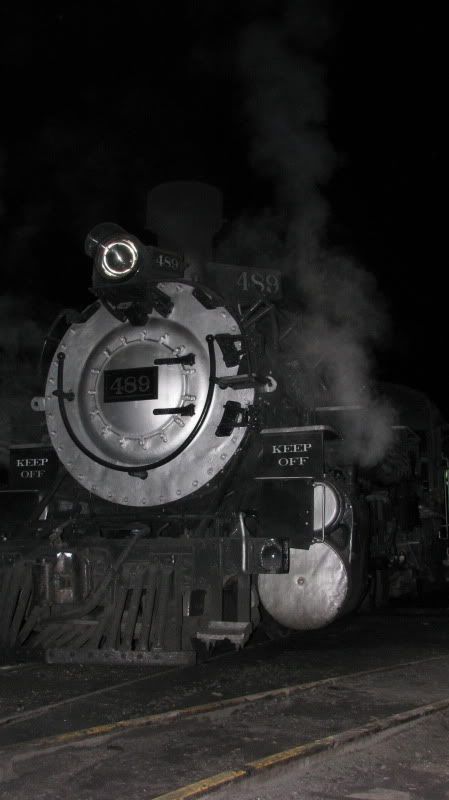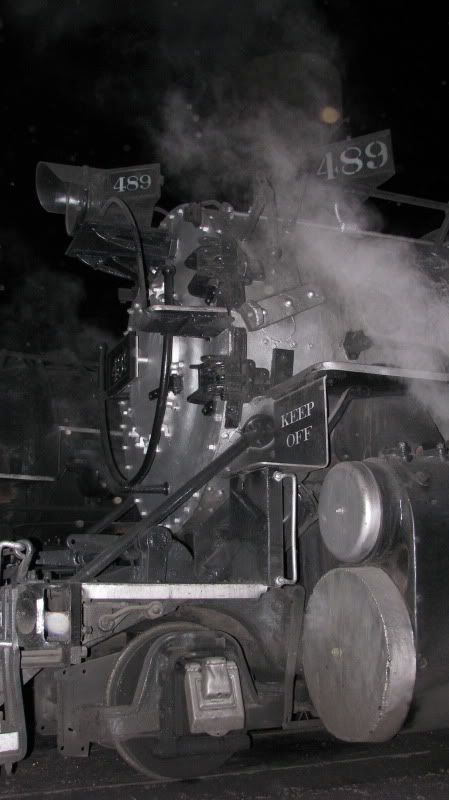 Videos:
They have to seperate the locomotives to cross 100+ year old trestles... They may or may not be able to handle the weight
A day later we drove to Silverton and saw the only train running that day on the D&SNGRR.. Snow on the ground and it was COLD! K-36 482 pulling into Silverton.
482 turning on the "Y" for return trip to Durango.. Dad commited a major no no among rail enthusiasts and walked into my video... Oh well, I should have used a tripod on these so it dont mattter. lol
Ok, I'm tired of typing so here are some random pics... A lot... lol
Hotel in Durango.. Free cocktails from 5-7 and made to order free breakfast in the morning. $109 a night, DEAL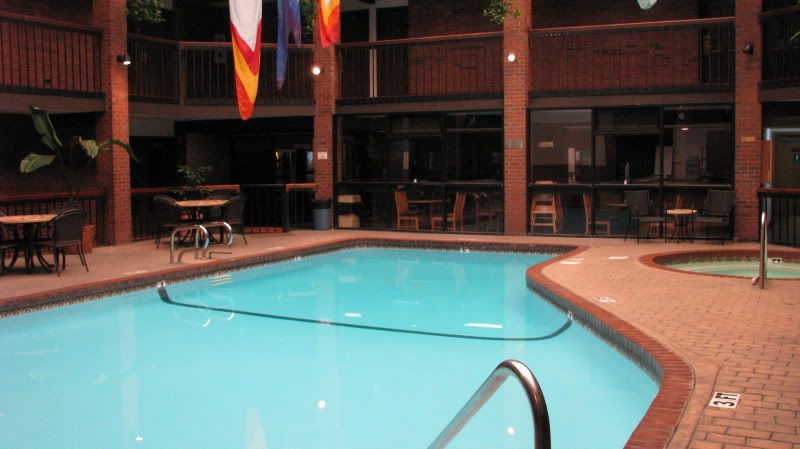 Room in Durango.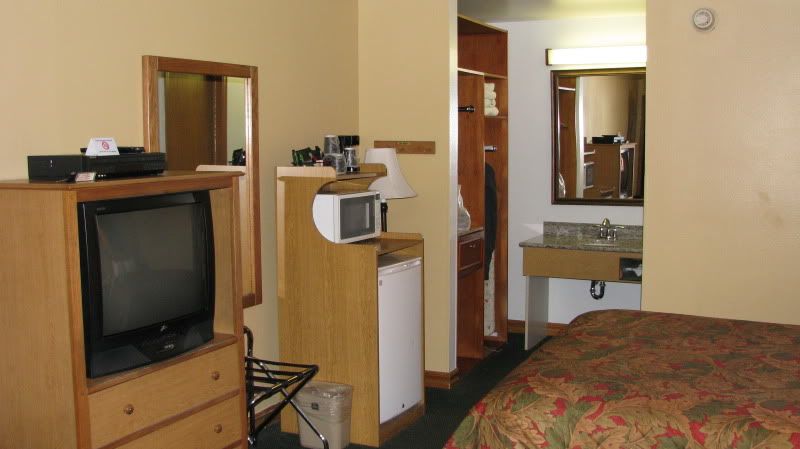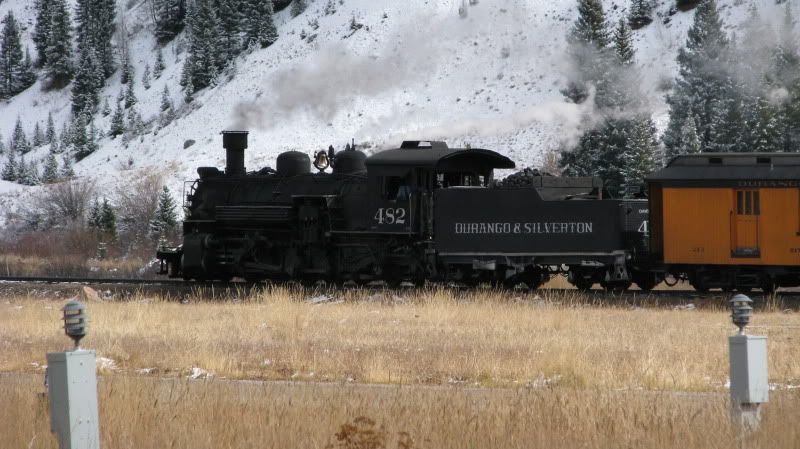 Court House in Silverton, built around 1880..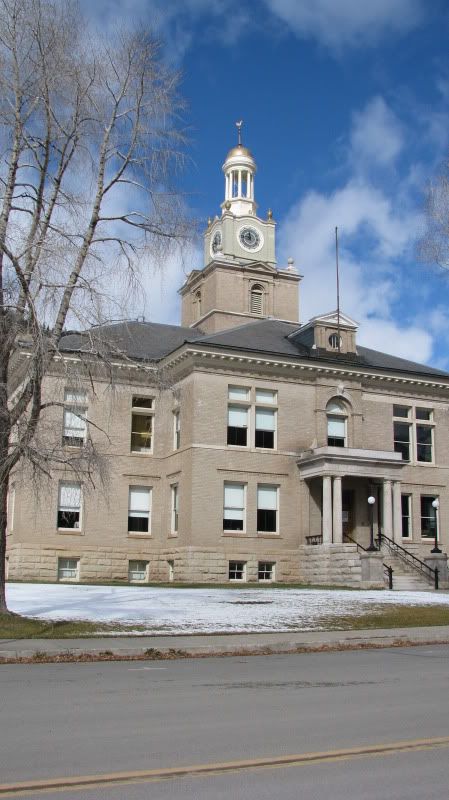 On HWY 550 north to Silverton...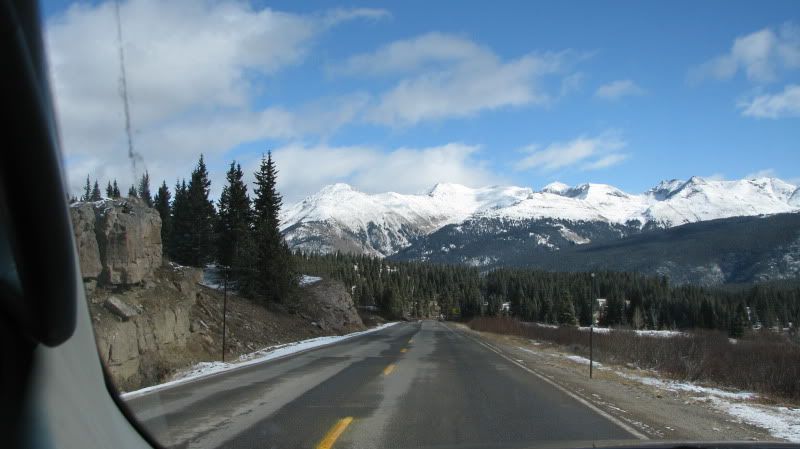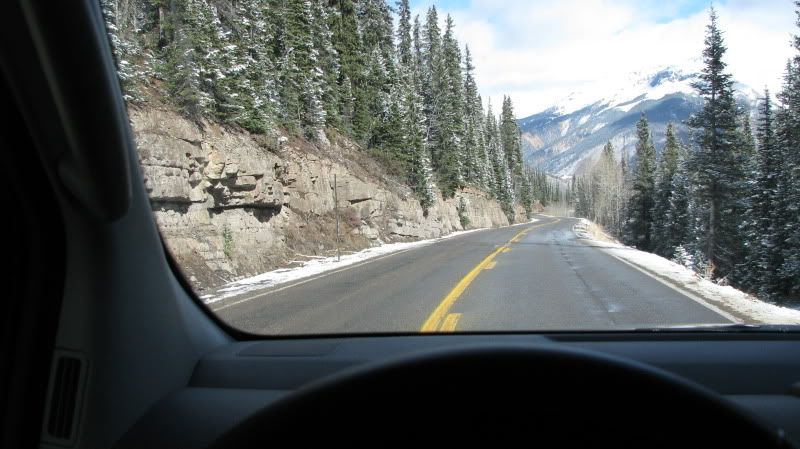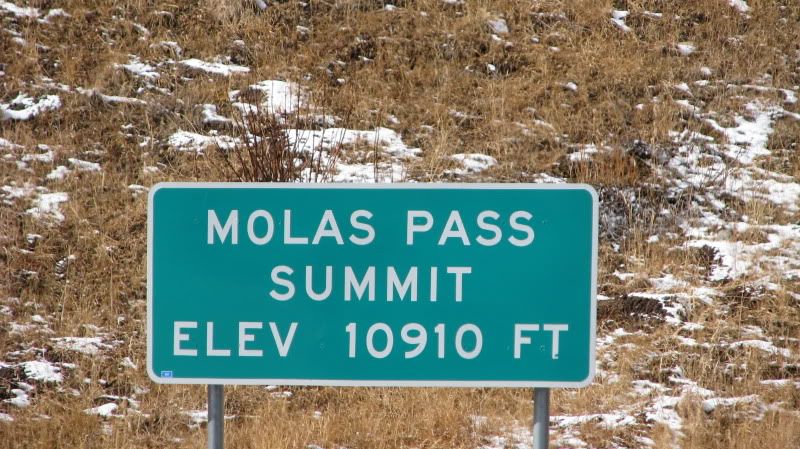 More random shots..... Tired now... Any questions? Just ask..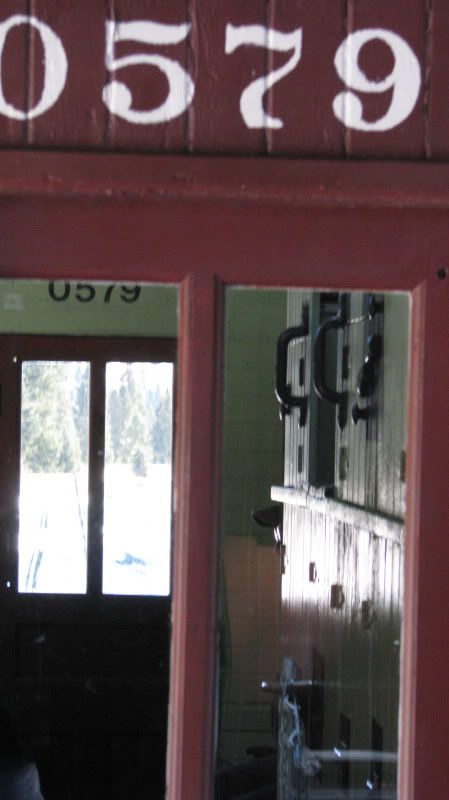 Shots from in the Caboose's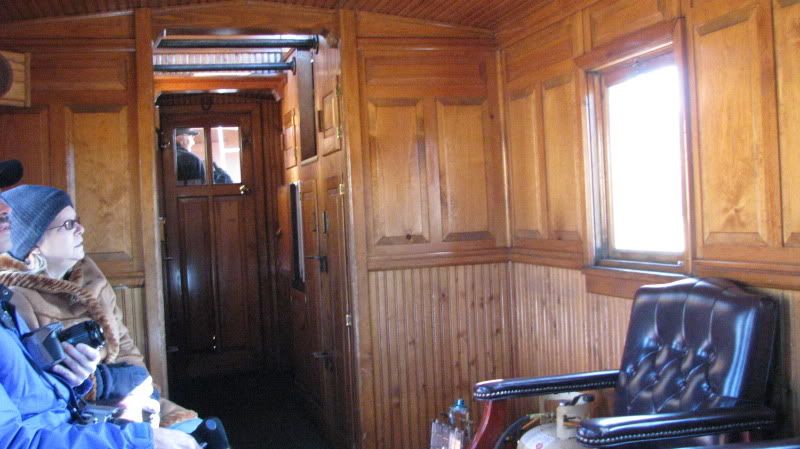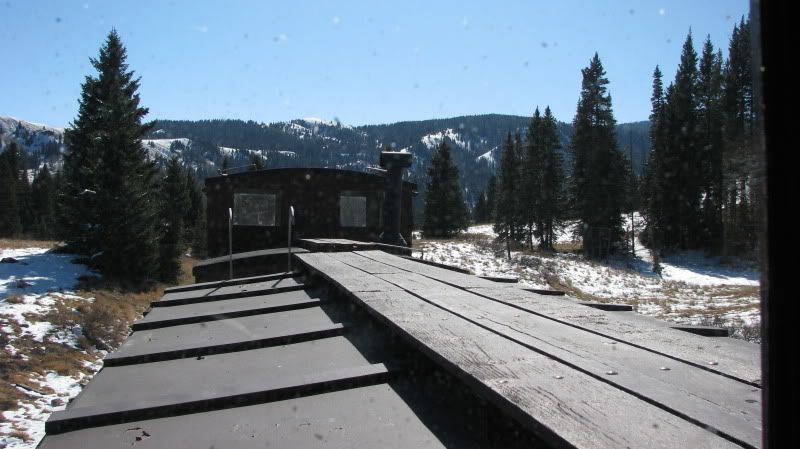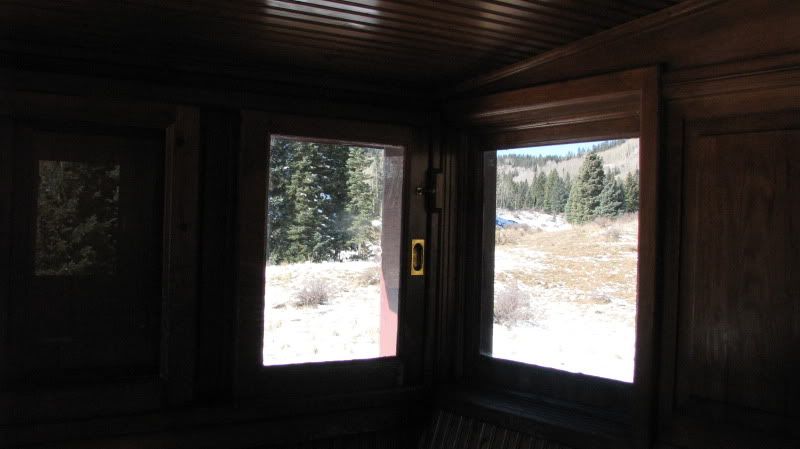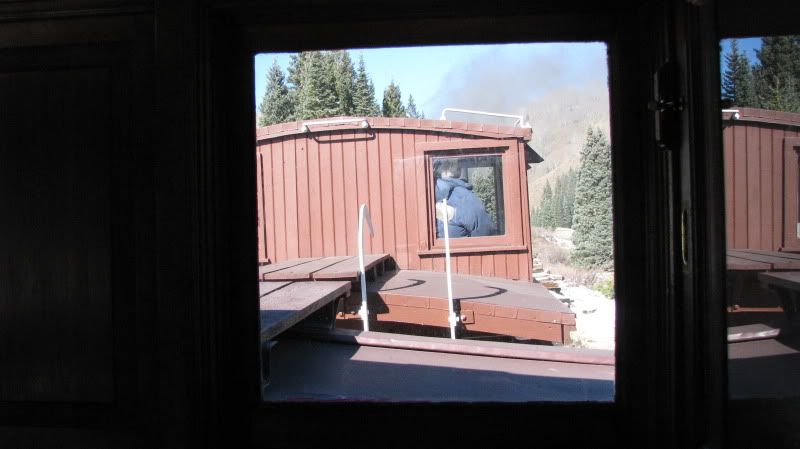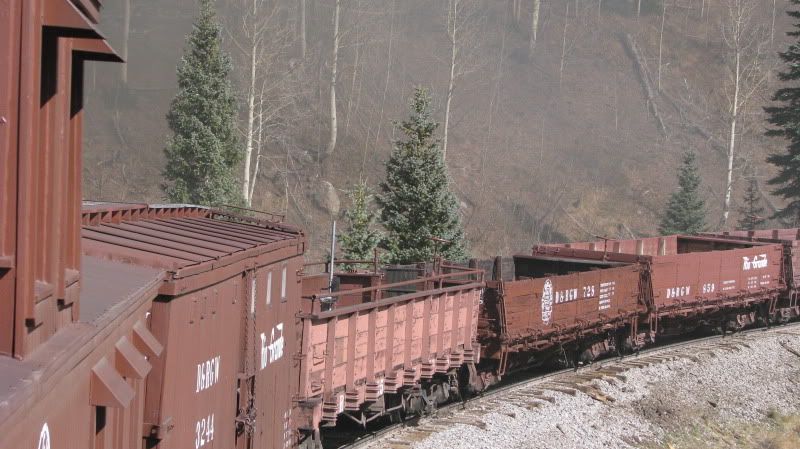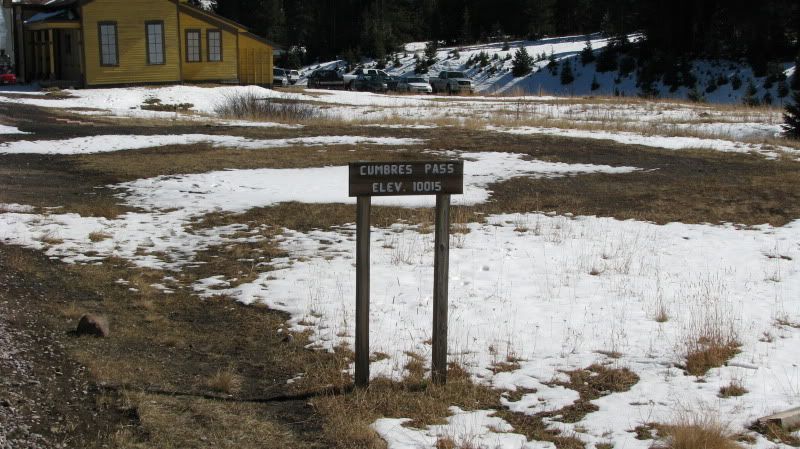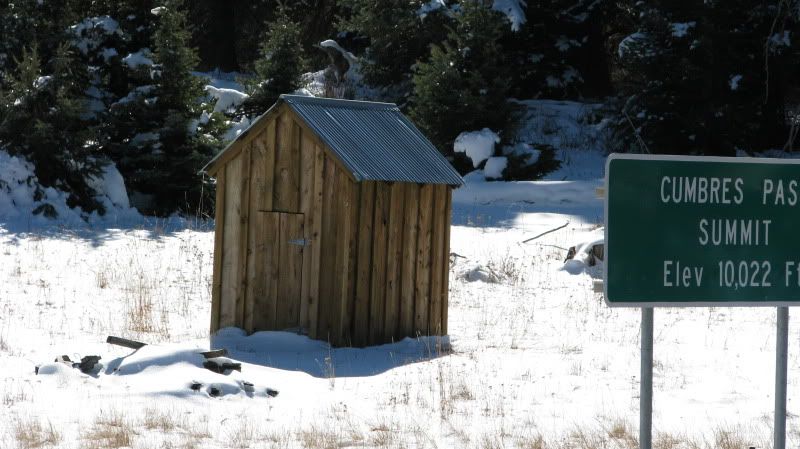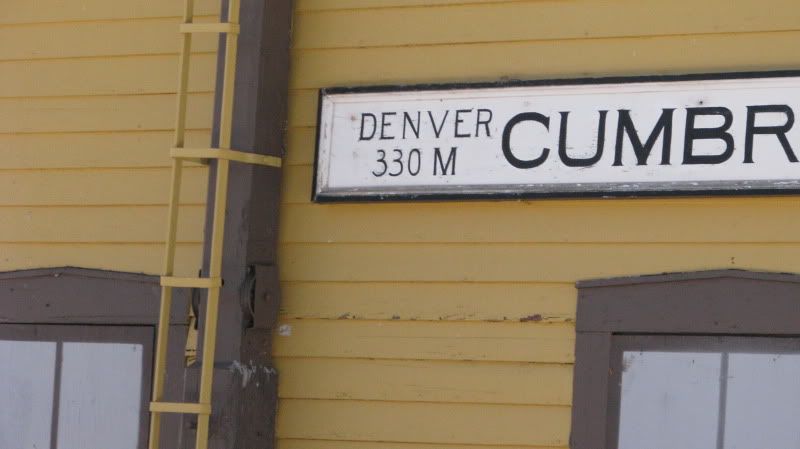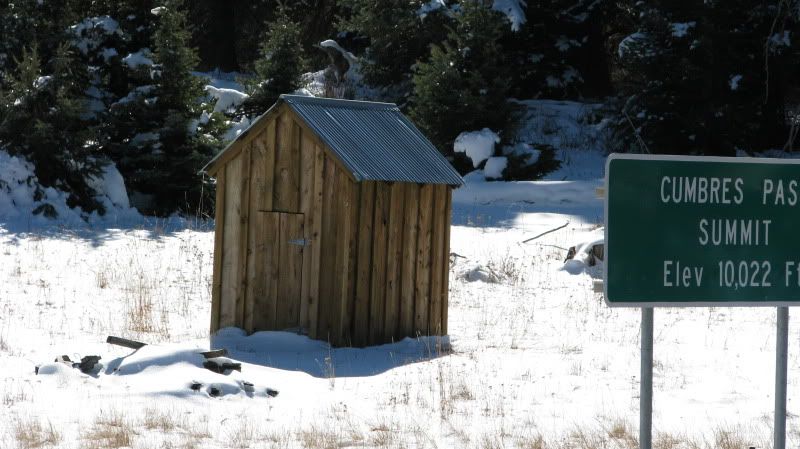 Few more.... Tired yet? I am! LOL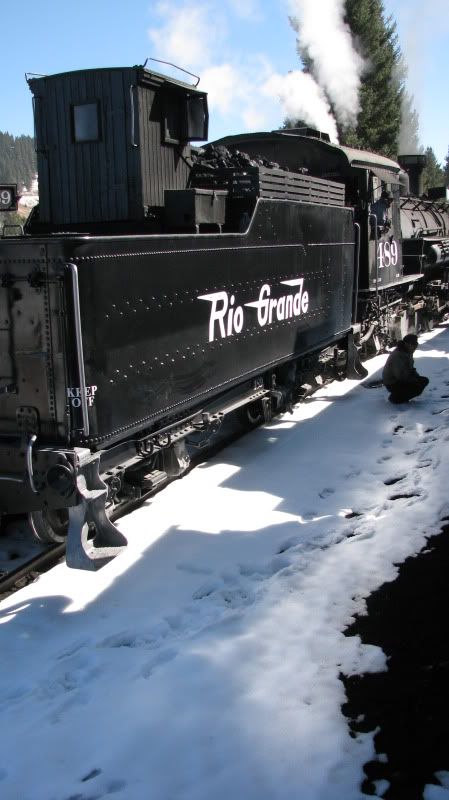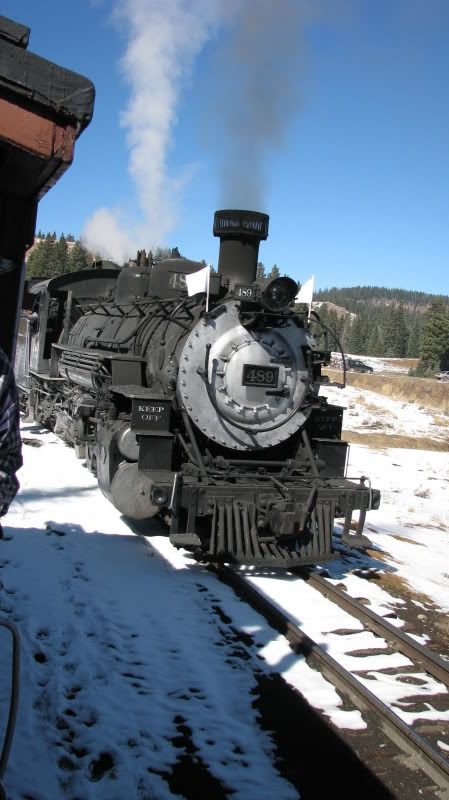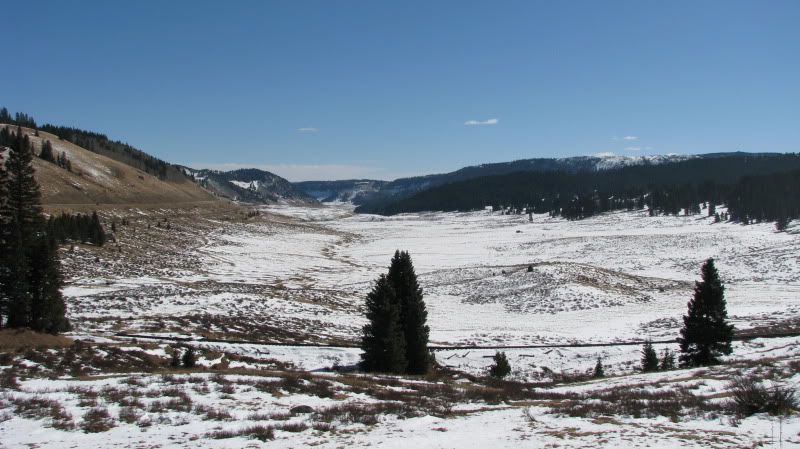 The infamous "Tangle Foot Curve"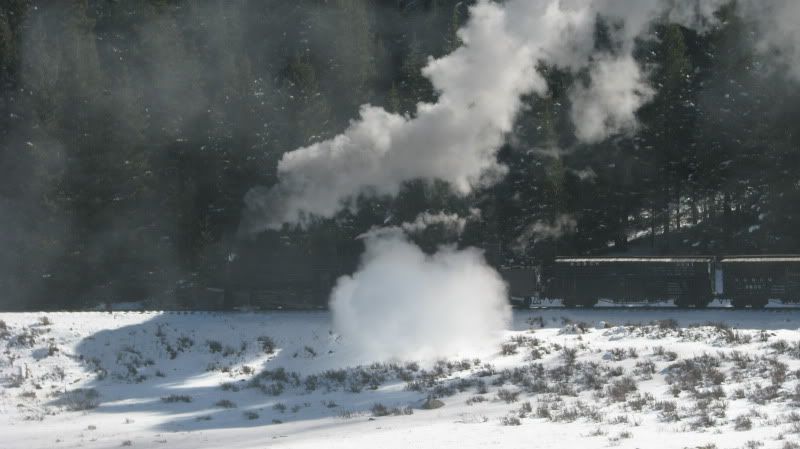 I regret to say that I could not go on at least 5 of the photo run-byes... My knees could not hike up or down some of the hills even if it was warm out... I would take a look and decide. My Dad did most of them though even at 80 and crippling arthritis... Was a great trip. The normal tourist runs were done for the year and this was the last run on the C&T until at least March (snow). We will be back next year... Man I hate the cold.. I love socal... I left Durango Monday morning and it was 31.... Landed in SD? 105!
One more thing... Notice the white flags on the locomotives? If it is anything other that a normal scheduled train, they are designated

"specials"

and RR protocol calls for white flags on the locomotives.. Also. for authenticity the locomotives were painted with the Rio Grande paint scheme just for this charter...