Ok, so the 13" tv/vcr combo just was not cutting it. In my garage I have a 23" Samsung LCD HDTV. Well I bought a wall mount and put it in the TT. Now when we take the TT out I just mount it on the bracket. TV while camping you ask? Well there are times when the kids just wanna play games after dinner or while mom and dad are sleeping in etc.. Not to mention in bad weather it is nice to be able to entertain your camping buddies indoors. Next I have an older (5 years) Pioneer 5.1 receiver I gotta install with speakers... Oh Ya!
13" piece of crap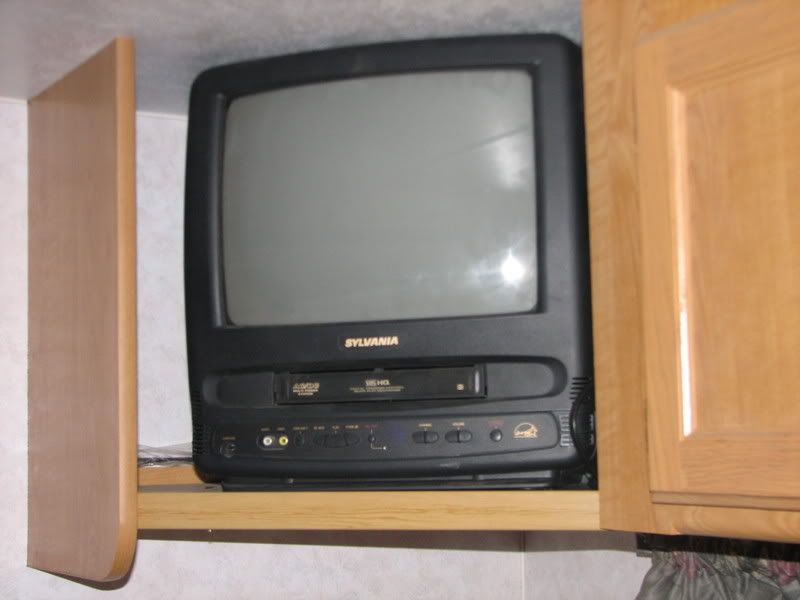 Empty cabinet (now I can use this part for storage etc...)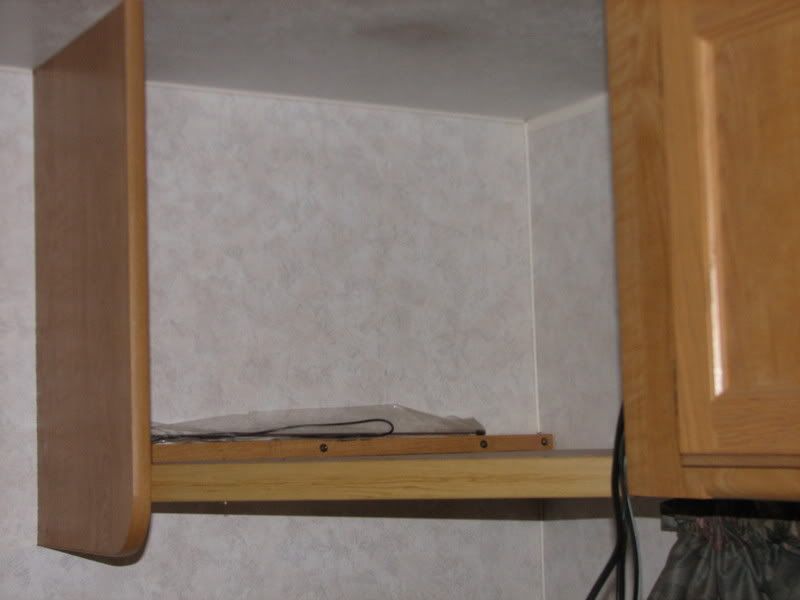 The bracket
23" Samsung mounted. I think I will re-position the rear mounting bracket to get the TV a liitle closer to the ceiling.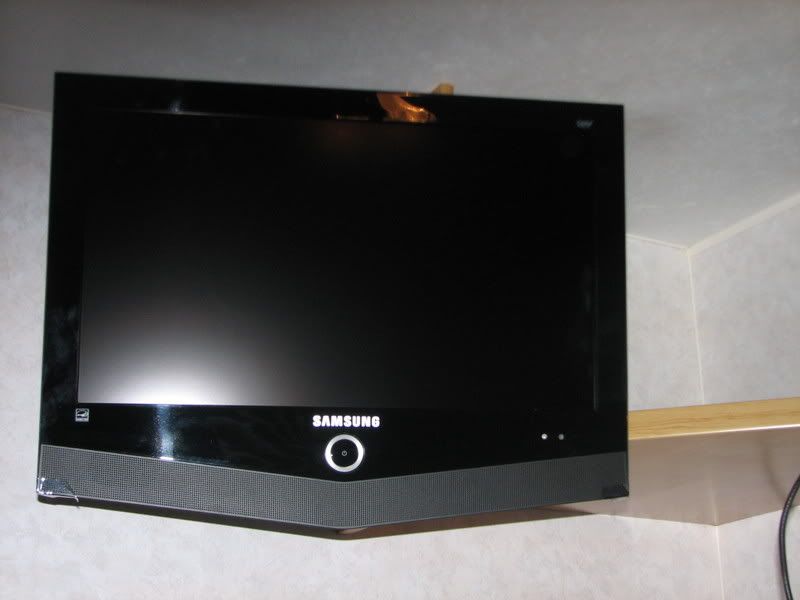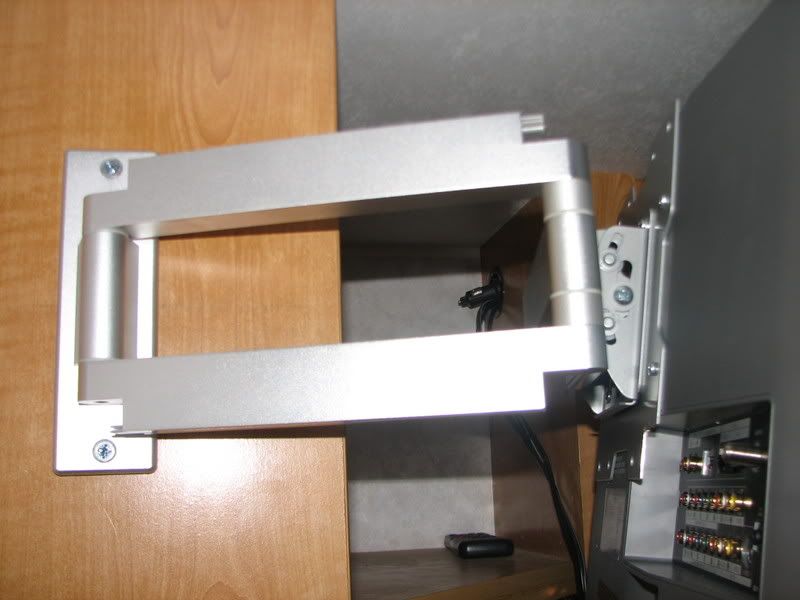 BTW, the cords you see hangin in the right hand side of the pics are for the old TV. The bracket has 2 "chases" to hide any cables