OK, stock travel trailer stereos suck. I took out the analog stereo/cd player because it was a piece of $hit (skipped every time you took a step in the TT etc ). It was 25 watt 2 channel / 4 speaker piece of crap. I replaced it with a Pioneer 50w 4 channel stereo and put in 4 Pioneer speakers. Not only that but I bought another XM system and installed that too. I love it.
OEM stereo
OEM speakers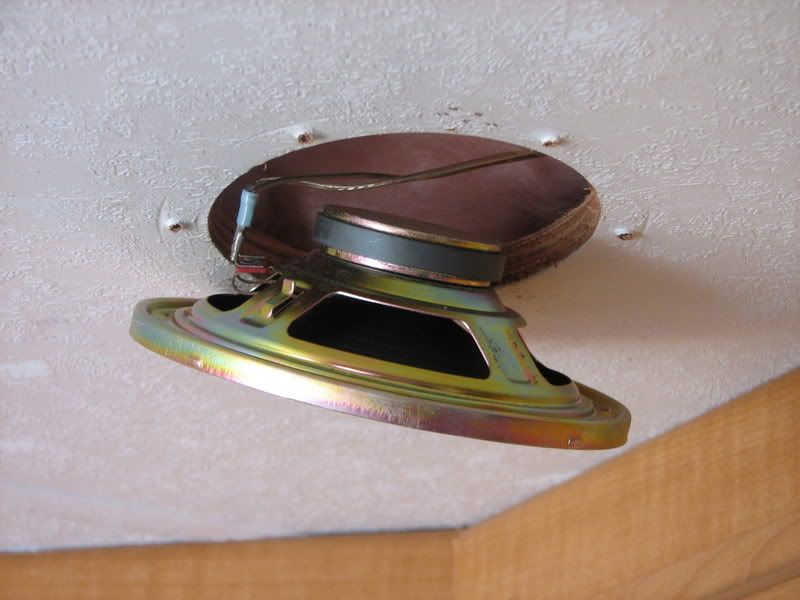 OEM system GONE!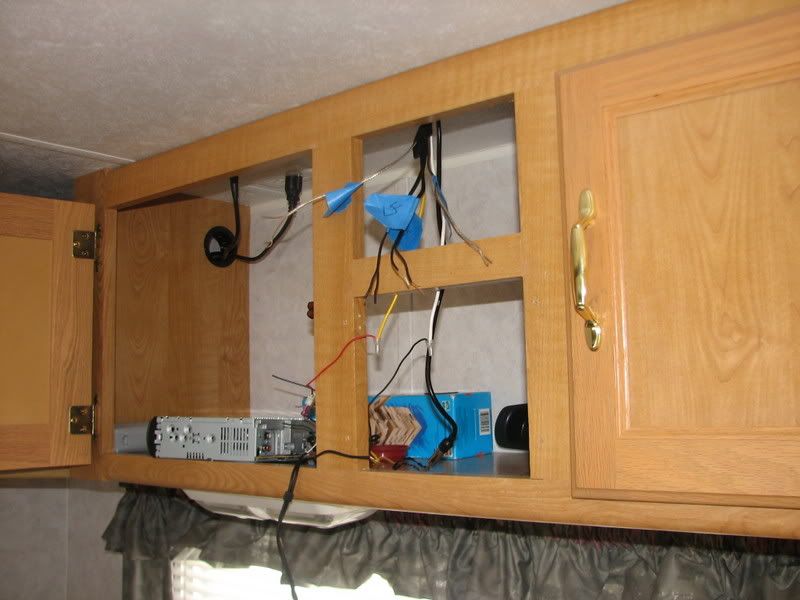 New system installed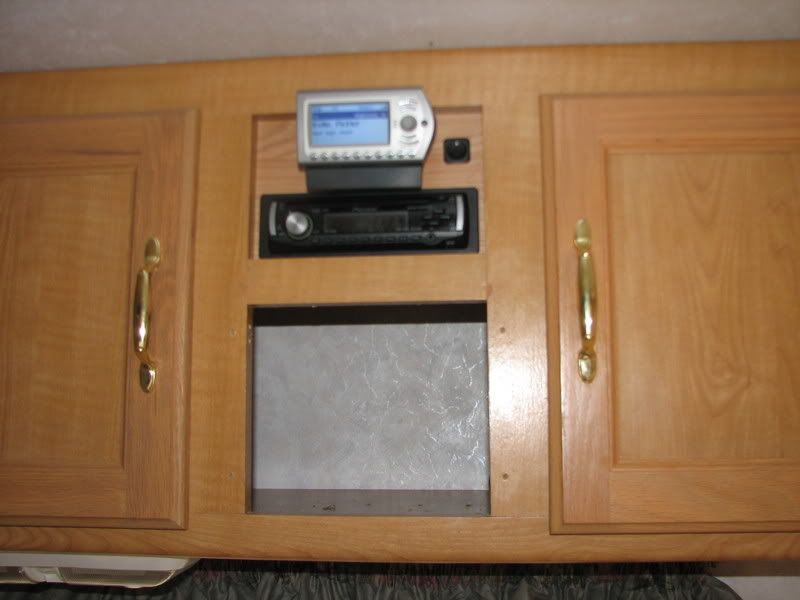 Sounds good to me!
Now I need to get my router out and get a piece of oak and make a door for CD/DVD storage where the OEM stereo used to be.